Kohutu Health supplies health resources which can be hard to find elsewhere. Prices include GST. 
To order in New Zealand call Kohutu Health on (+64) 06 362 6826

Please ask about the HEALY – a new microcurrent frequency device developed in Germany.
The amazing SCENAR
The NEW bioSCENARv2 with extended frequencies and more pre-set treatment protocols.

The bioSCENAR Professional is a lightweight, portable, easy-to-use SCENAR device that delivers a non-invasive, interactive electrical stimulation via the patient's skin. Scenar technology has been proven to provide quick and sustainable pain relief for a wide range of conditions with increased motion and quicker rehabilitation for the patient.   The bioScenar can treat pain associated with surgery, trauma, musculoskeletal problems; it may also be used in physical therapy and during labour/delivery.
http://www.scenar.com.au/products-2/bioscenar/ for further information

Professional-use devices may only be purchased with 3 day professional training (this is offered by Jorg Prinz MD). Free online support with all devices. A large range of conductive pads and probes which plug in to the devices, is available to make your machine extremely versatile.

RITMSCENAR Pro C 
RITMSCENAR Pro Essential
HOME USE DEVICES (Perfect for carrying in your pocket or bag to use quickly for injury – sprains, bruises, burns. Also significantly reduces healing time for fractures. Your device may also help with asthma, anaphylactic shock, emergency resuscitation etc. Scenar home-use Training courses are run at Kohutu Health periodically.
Scenar Sport D with LCD screen
Scenar Sport
Scenar Home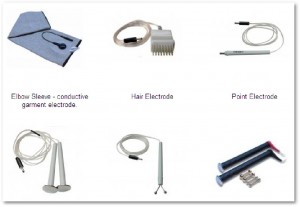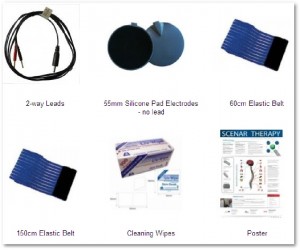 A limited number of Scenar Home, Sport and Sport D devices are available for hire @ $50/week.
Please see scenar for more SCENAR details.
To order in New Zealand call Kohutu Health on (+64) 06 362 6826 or Email us here
Restorative Blankets


Available in three sizes or as clothing or wraps. Contact us for the price list.
Standard blanket 220×160, 3 kg.
To order in New Zealand call Kohutu Health on (+64) 06 362 6826 or Email us here
BOOKS
"Healthy 4 Life" – an excellent quick version of Weston Price principles of nutrition (with recipes).    $13
"Healing is Voltage – The Handbook" Jerry Tennant MD
"Healing is Voltage – Healing Eye Diseases" Jerry Tennant MD
"healing is Voltage – Cancer's On-off Switches" Jerry tennant MD
"Hypothyroidism Type 2"   Mark Starr MD      $26
Cultures and lacto-fermented foods
For starter cultures from Kohutu Health ,  Please ask
Fully Alive Food / Roots of Light
MEBO
MEBO Burn and Scar Creams   $29   Anti-Itch $19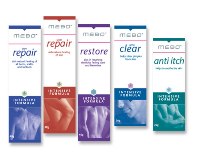 MEBO burn repair is especially formulated to treat all burns, including scalds and sunburn. It's great for grazes! By encouraging stem cell regeneration, MEBO burn repair promotes faster healing and minimises scarring. In addition, it helps cool the affected skin and stop any discomfort. MEBO burn repair is made from 100% natural ingredients.
How to use Mebo Burn and Scar creams :
Newly healed scarred skin: Apply Mebo restore to the scarred skin 3-4 times a day for 2 – 3 days. You may observe the scar turning from dark red to light red or have wrinkles appear, this is a normal part of the healing process. Continue the application until the skin becomes soft and smooth.
More Serious Scarring: If possible, washthe affected area with warm water daily. Apply Mebo Restore as above. On older scarring, gently massage the area with your finger for 5 to 10 minutes. DO NOT massage newly healed wounds. Continue this process for three months. Check for changes to the scarring, positive changes include darkening of the scarred skin, fine hair growth and softening of the scarred skin. Continue the application of Mebo restore until the skin becomes soft, smooth and skin pigmentation is restored. This can take up to one year.
1024×768 Normal 0 false false false

To order in New Zealand call Kohutu Health on (+64) 06 362 6826 or Email us here
Iodine
Nascent Iodine $40   This product muscle tests in very well. New Zealanders are extremely low in iodine and some form of supplementation may be helpful for most people to help prevent low thyroid function and many other conditions. Every cell that secretes something needs large amounts of iodine – see tennantinstitute and follow the Iodine link.
Also see Dr Jerry Tennant's Newsletters section – Hypothyroidism.
Lugol's Iodine (Potassium Triiodide):  
Iodoral
To order in New Zealand call Kohutu Health on (+64) 06 362 6826 or Email us here
N.O.M
ELMORE OIL   –  www.nom.co.nz Proven Pain Relief
ChinaMed System Prescribing
Herbs for Health
Active Elements
Active Elements: The access codes will enable you to get into the Active Elements system so that you can complete an assessment questionnaire. Go toactiveelements and enter the following codes into the Login 'username' and 'password' fields:
Username: 478433
Password: 968134
The questionnaire will take about 15 minutes to complete.  You will then be required to enter your basic details and to provide your own 'Username' and 'Password', which you must then use on future visits to the website (please remember these). The numbers are only to be used on the first occasion.
Hint: At the very end of the questionnaire, you'll have the opportunity to enter any comments that you may feel are important or relevant to your case (listing issues in order of priority is helpful). It may be useful to  make a few notes before you go online. (Asks questions like how you react to heat, cold, humidity, movement, keeping still, having company etc.)   I'll get back to you after you complete the questionnaire and I've had a chance to look at the results.
To order in New Zealand call Kohutu Health on (+64) 06 362 6826 or Email us here
Homeobotanicals
To order in New Zealand call Kohutu Health on (+64) 06 362 6826 or Email us here
Health Supplements
Dr James Wilson's  Adrenal  Fatigue  Programme
Testing:
NutriSearch Testing:   Thyrodine (iodine levels) using urine and saliva.
Also Iodine loading Analyses (24 hr urine)
Testing from Nutripath
Endocrinology:
Saliva Adrenal Stress profile
Comprehensive Thyroid Assessment – Bloods include Reverse T3
Gastrointestinal Analyses – Comprehensive Stool Analysis
Immunological Analyses – Saliva for candida
Food Allergy Panels
Hair Mineral Analysis
Neurotransmitters
Naturopath's Own formulations
          Magnapower
          Green 'Juice Factors'
Ultrapreventative X   $59

FX Med
Nordic Brand Fish Oils Link
Thorne Encapsulated products
Metabolic Maintenance
Pure Encapsulations
Douglas Laboratories
Mushroom Wisdom
BioTivia
Collagen M.D
EnzymeScience
ReadSorb Products
Xymogen range
To inquire about any of these in New Zealand call Kohutu Health on (+64) 06 362 6826 or Email us here
Ayush Herbs Link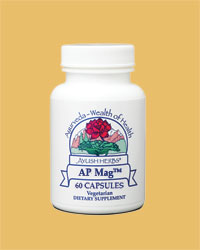 One Answer to Cancer – DVD $15  and  Spot Check.
Fit-Bioceuticals
Kiwi Wakame – dried seaweed from the pristine waters of Stewart Island
To order in New Zealand call Kohutu Health on (+64) 06 362 6826 or Email us here
Levels of plastics in the human body are of increasing concern and implicated in many health problems.  Glass is the best option but sometimes not practical.  A good option is the stainless steel Ecotanka.
To order in New Zealand call Kohutu Health on (+64) 06 362 6826 or Email us here
See: www.safespace.net for cell phone protection
To order in New Zealand call Kohutu Health on (+64) 06 362 6826 or Email us here
Elmore Oil (from NOM) for relief of joint and muscle pain
Water Fliters
Nikken PiMag water filter (one only left – older style) : nikkenwellness and enikken
To order in New Zealand call Kohutu Health on (+64) 06 362 6826 or Email us here
NZ Longevity Foundation
Hangover Antagonist (for chemical 'hits'),  Potassium Triiodide etc.  Link
To order in New Zealand call Kohutu Health on (+64) 06 362 6826 or Email us here
Biotrace
Biotrace – HMD,  Concentrated Mineral Drops – CMD,  Elete Electrolyte,  Premier Research products  etc www.biotrace.co.nz
To order in New Zealand call Kohutu Health on (+64) 06 362 6826 or Email us here
Useful LINKS
Belmont Park Retreat, Clinic of Herbal Medicine, Alicia Melrose, href="http://www.belmontparkretreat.co.nz/">Link
Coral Tree Orchard: Kim Baker – Apple Cider Vinegar – organic, oak-barrel aged. 06 3680 833
Feldenkrais and Ravensara oil (colds, 'flu etc): Heather Turner  04 2931 667
Thermography – Breast screening. Dr Mike Godfrey, 07 5785 899 Tauranga, and Wellington